LEGO Group Partners With Leading Creators For New "Rebuild The World" Campaign
Apr. 07, 2021
The LEGO Group has teamed up with three globally renowned creators from the fields of art, architecture and film as part of its ongoing Rebuild the World campaign.
The three new Rebuild the World films were produced by We Are Social Studios, the production arm of socially-led creative agency We Are Social in close collaboration with the LEGO agency. Each film explores the importance of creative play and debuts new work from the creators, inspired by the creativity of the children.
The films feature US perspective artist Alexa Meade, award-winning actor Billy Porter and legendary architect Sir David Adjaye. They follow the creators' process as they explore the unlimited creativity that can be unlocked through LEGO® play.
Produced remotely from the UK due to COVID-19 restrictions, We Are Social Studios worked with trusted service companies in LA, New York and Ghana, as well as the LEGO Agency social and production teams, to ensure the smooth creation of the film series. The talent was directed over video call by UK-based Director, Coral Brown.
Launched in 2019, the Rebuild the World campaign celebrates the creativity of children, inspires them to imagine a better world and showcases how play helps them develop vital skills such as self-confidence, resilience and collaboration.
Peter Johnson, Head of Creation at LEGO® Group, said:
"For this series of productions we knew we needed to work with some of the most talented creators around in order to bring the boundless creative ideas of kids to life. Alexa Meade, Billy Porter and Sir David Adjaye have all unlocked kids' imaginations and rebuilt their creations in distinct and different ways, and it's been fantastic to work with We Are Social and the LEGO Agency team to capture the process."
Jo Lumb, Head of We Are Social Studios, said:
"The message of Rebuild the World strikes even more of a chord now than ever before. That's why we set about creating a campaign that would celebrate the creativity that every child has. Working alongside such iconic creators has allowed us to bring this vision to life, highlighting how LEGO play has no boundaries."
Related News
Feb. 25, 2021
Jo Lumb has been promoted to head of We Are Social Studios
Feb. 22, 2021
The campaign is supported with a paid media strategy from Carat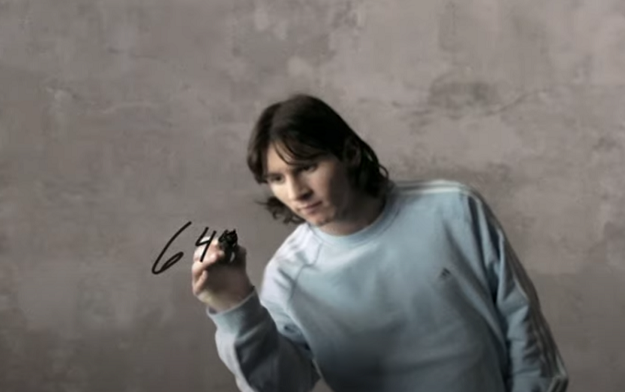 Dec. 23, 2020
Beating Pele's 1974 record
Latest News
Apr. 21, 2021
Talking Makes It Better
Apr. 21, 2021
'Simplicity is the best policy'