Ojo de Tigre Looks Beyond the Cinematic Cliches of Advertising in Humorous Mezcal Ad
Jan. 22, 2021
When it comes to advertising, no genre is without its clichés. With mezcal, ultra-dramatic images of heroes on horsebacks, agaves, and Burning Man-style ponchos often threaten to eclipse the real message of the advert - focusing instead on overused imagery. The latest spot from Ojo de Tigre, however, leaves behind all the clichés of the category to focus on what's really valuable. Directed by Gloria's Rodrigo Valdés and created by Circus, the subversive spot even stars the co-founder of the mezcal brand, actor and producer Luis Gerardo Méndez.
The cinematic film follows a director pitching his vision for the next Ojo de Tigre advert. He suggests countless cinematic cliches, from dramatic lightning bolts to our hero walking on water, with the images getting more outlandish as the spot progresses. After admitting that he is allergic to ponchos and the lighting is 'way too over the top', Luis finally realises the perfect advert - one which sends the real message of Ojo de Tigre.
Having previously collaborated with Luis Gerardo Méndez, director Rodrigo Valdés was approached directly to work once more with the actor and agency Circus. Presented with the idea of a director 'pitching' a commercial for Ojo de Tigre - complete with all the possible cliches of the genre - Rodrigo looked beyond a traditional commercial and instead created a narrative-focused short, inviting viewers to fully engage with the comedic story.
To illustrate the dialogue between the two men, Rodrigo combined literal interpretations of the 'suggestions' with the often chaotic and abrupt changes of the creative process. Blending the various genres and tones of the 'recreation' scenes, Rodrigo imagined the dialogue and characters outside of a corporate setting, keeping everything in the universe of mezcal, Oaxaca, and modern Mexicanity.
Director Rodrigo Valdés comments:
"There was a great dynamic between Luis, Dauquen (Chabeldín, ECD), and myself. The collaboration was open and free, and we pushed each other to keep the idea simple, but also not to censor the way we were telling the jokes. Luis is one of my favourite actors; he has incredible comic timing and is very efficient, making sure we recorded as many options as possible on camera. He dares to try and always pushes for more - he's always creating."
Related News
Dec. 22, 2016
We are Open: "Yolanda" "Uchi" and "Naafi," creating a more inclusive world
Latest News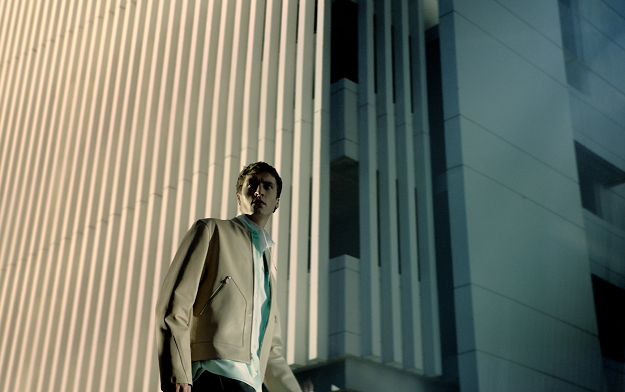 Mar. 05, 2021
The new campaign was directed by Jan Gleie & photographed by Christopher Anderson
Mar. 05, 2021
The spot proves that running your own business shouldn't have to be so exhausting