Swedish telco helps Kanye change passcode
Oct. 11, 2018
Kanye West accidentally showed the world his phone passcode during a visit at the White House this thursday. The passcode appeared to be the super-easy-to-steal combination of six zeros in a row. Now, to highlight the importance of mobile security, Swedish telco Telenor together till creative agency Acne releases a generator that randomizes passcodes that are stronger than West's.
Kanye West has been all around the media the last months. As his latest achievement, the superstar rapper accidentally showed his phone passcode to the journalists' cameras during a meeting with president Donald Trump. The passcode, 000000, spread like wildfire over internet just because of its low-level security.
To highlight the importance of mobile security, the Swedish telco Telenor launched generator that randomizes phone passcodes that are safer than West's. Find the generator at ​MakePasscodesGreatAgain.com​​.
Linda Wetterborg, Head of Marketing at Telenor Sweden, says:
"As a mobile service and internet provider, we want to highlight the importance of internet security and how easy it is to make your digital life more secure. Choosing a great passcode is one way of doing it, but it's rather easy to forget. And maybe we can help Kanye while we're at it.
Generate your own passcode at ​MakePasscodesGreatAgain.com​​ and learn more how Telenor is working with mobile security at telenor.se/foretag/mobil-sakerhet. The campaign was created by international creative agency Acne.
Related News
Aug. 20, 2019
The campaign responds to the ongoing debate surrounding the negative impact of screens
Jun. 04, 2019
The main sponsor of the home team KV Mechelen wanted to inspire fans and players by showing in football anything is possible.
Nov. 01, 2018
The campaign billboard was launched on Tuesday, September 5th for the run-up to the upcoming Swedish national election.
Latest News
Aug. 20, 2019
The campaign responds to the ongoing debate surrounding the negative impact of screens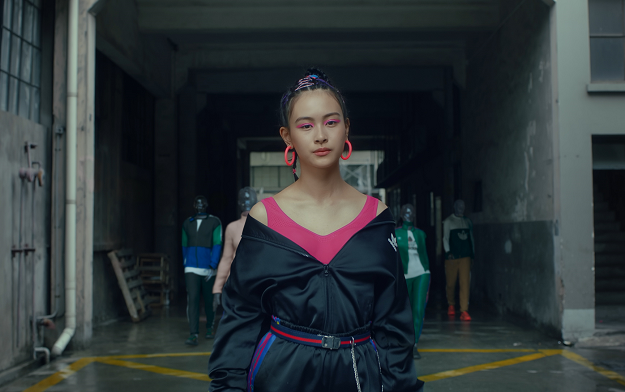 Aug. 20, 2019
C-pop idol Jackson Yee, influencer Lala Takahashi, and rapper-producer Dough-Boy star in slick new film