The NFL Teams With Nice Shoes Across Three Powerful Campaigns
Jan. 17, 2018
The NFL teamed with leading studio Nice Shoes to carry out end-to-end post production across three campaigns promoting charitable efforts by the league and its players during the 2017 season: Color Rush, Salute to Service, and A Crucial Catch. The NFL's Director of Advertising, Content Marketing Sam Howard sought out Nice Shoes creative editor Dana Bol, with whom he had collaborated on 2016's My Cause My Cleats campaign, as well as many others. Bol was joined by colorists Sal Malfitano and Gene Curley; finishing artists Jason Farber and Russ Bigsby; and senior producer Rebecca Mitchell, who kept the whole team organized and on-schedule as they delivered three campaigns and nearly fifty spots.
The Color Rush campaign promoted the league's initiative in which 100% of the proceeds from special edition jerseys are donated to youth programs nationwide. Each spot features a different team jersey worn by a young fan benefiting from the program, showcasing their unique personality and the positive impact football has on their lives.
Dana Bol, Nice Shoes creative editor, said:
"What I love about these spots more than anything, is that these kids know they're being filmed, but their spirit and joy is so authentic. The director, Grainger David, captured charming, natural performances that help the audience experience the overwhelmingly positive impact from these efforts."
Salute to Service, showcases players' dedication to honoring veterans, active service members, and their families. Doug Baldwin, Chris Long, Malcolm Jenkins and Delanie Walker spoke about the impact that service members have had on their lives, intercut with imagery of soldiers taking part in game ceremonies. Finally, A Crucial Catch, produced in partnership with the American Cancer Society, is focused on the importance of annual screenings, and expands the league's cancer awareness initiative beyond breast cancer.
The artists were able to seamlessly pass work back and forth between each other, thanks to the studio's robust infrastructure, which was valuable in working with the massive scope of the campaigns, as well as when the need arose to adjust the color of a Carolina Panthers jersey from black to Carolina blue in one of the Color Rush spots. Nice Shoes' Bigsby led a team of Flame artists who rotoscoped and color corrected the jersey, breaking out sections of the jersey across individual artists to ensure that the colors and shadows came across as beautifully as they did in the original footage.
Bol appreciated the trust placed in Nice Shoes by Howard and the NFL as well as the opportunity to help shape three distinct stories for the league.
Dana Bol, Nice Shoes creative editor, concluded:
"With Sam, it's such a collaborative experience. We value each other's creativity. I'm honored that he brought us on to work with the NFL on these campaigns that illustrate how the league gives back. It's great to be a part of telling that story."
Related News
May. 25, 2023
Led by Saatchi & Saatchi, the integrated brand campaign launches in collaboration with mSix&Partners and Whalar
May. 17, 2023
Anohni's new track 'It Must Change', starring British social justice activist Munroe Bergdorf
May. 03, 2023
Adding the triumvirate of new directors Is a move to sign new and emerging talent as supported by Mia Powell
Latest News
Jun. 02, 2023
Sioux & Cyranos is the Spanish agency of the year and Mamma Team is the Spanish production company of the year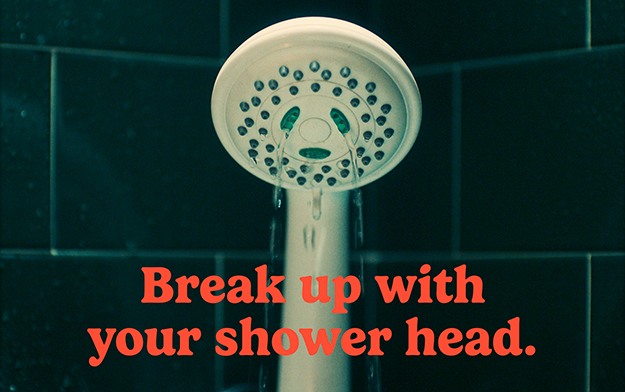 Jun. 02, 2023
British sex toy brand Love Not War is introducing "sustainable orgasms" in an influencer and social campaign by DUDE London