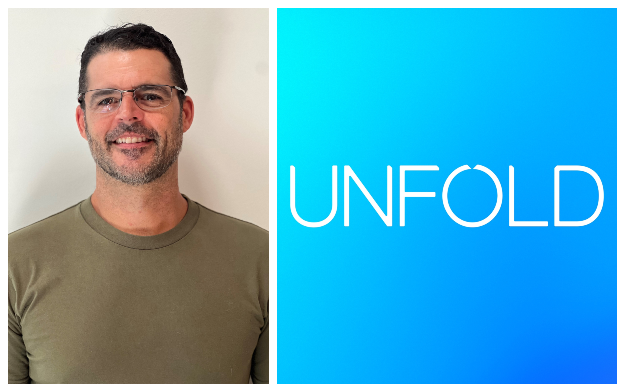 UNFOLD Announces Mike Stirling Promoted to SVP Digital
Oct. 03, 2022
Digital creative agency UNFOLD has promoted Mike Stirling to SVP Digital—the agency's first. He will report to EVP Jason Benickes. UNFOLD is a best-in-class digital creative agency for top brands and the largest entertainment companies in the world. The agency has full-service capabilities in media, digital advertising, social media, website development and production services.
Stirling leads the digital department at UNFOLD. He oversees a team of account managers, producers and coordinators while working closely with creative leadership across all digital work for clients such as Warner Bros., HBO Max, Paramount and Paramount+, Disney and Disney+, FX, Hulu, AppleTV+, Sony Pictures, Taylor Made, Activision, Bungie, Freevee (formerly IMDBTv), and ABC.
Daniel Weisinger, founder of UNFOLD, said:
"Mike has been leading a team of more than a dozen people responsible for outputting a high volume of deliverables while maintaining an impressive level of quality. He has been a crucial part of the department's growth, both in size and revenue and has managed to increase profit margins, as well. Mike is a highly respected member of the UNFOLD team, and his promotion to senior vice president is more than deserved."
UNFOLD is a member of the Conspiracy Theory network of specialist agencies that work together to grow brands and drive business.
Related News
Nov. 28, 2022
Robert Wilkins is known for his heartfelt, visually cinematic storytelling, with raw emotions
Nov. 23, 2022
Native Social & Content will be headed by Matthew Harrington, Executive Director at House 337
Nov. 21, 2022
The Emmy-winning director is known for his immersive storytelling and world-building elements
Latest News
Nov. 30, 2022
Serviceplan Spain, COGAM and Game-Changer Launch #LoveWinsQatar, the social movement that calls on all gamers to defend human rights
Nov. 30, 2022
The agency will position the brand as the clear choice for those who enjoy award-winning craft beer and handcrafted food