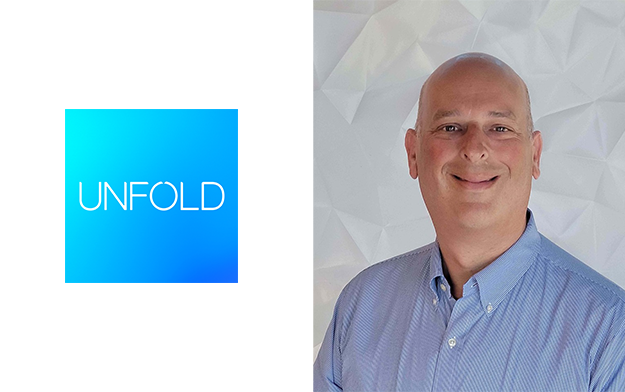 UNFOLD Hires Scott Zimbler as Senior Vice President, Growth
Aug. 31, 2023
Daniel Weisinger, co-founder and president of digital creative agency UNFOLD, announced the hiring of Scott Zimbler as senior vice president of Growth. Scott will work closely with the UNFOLD leadership team to develop and execute business development strategies to meet both short- and long-term revenue goals.
He joins the agency from creative performance agency TVGla, where he also served as head of Growth. One of Hollywood's first digital marketers, Scott is a pioneer who has always been on the cutting edge of the industry's evolution. After starting his career on the client side at 20th Century Fox, Paramount Pictures, and Electronic Arts, Scott then moved on to traditional entertainment creative agencies in roles that included general manager, interactive at Faction Creative; SVP, interactive at Trailer Park; and president of Digital at BLT Communications. He then turned his focus to Home Brew, a digital agency he grew as co-founder and president from a start-up into an award-winning company.
Weisinger said:
"We are thrilled to have Scott join us. His extensive relationships with movie studios, streamers, TV networks, video-game publishers, and more will help forge expansive new opportunities for both UNFOLD and CONSPIRACY THEORY. Not only will he help grow our core business, but he is also working hard to expand our agency into new and exciting areas, including gaming, key art and AV."
UNFOLD, a proud co-conspirator within the Conspiracy Theory network, is a minority-owned, best-in-class digital creative agency for top brands and the largest entertainment companies in the world. Since its founding in 2012, the agency has grown to more than 150 people with full-service capabilities in social media, digital advertising, website development, and production services. They've tripled their revenue since 2020.
They are the brand social AOR for DoorDash, DC Comics, Coffee Bean and Tea Leaf, and Freevee, to name a few.
Co-founded by CEO Daniel Weisinger and CCO Brick Rucker, UNFOLD has always been about the work. UNFOLD's sense of service and prompt delivery is second to none. Their global structure allows them to service clients 24 hours a day. With a full-service office and design shop in Jakarta, Indonesia, they can deliver quickly for clients who are moving at high speed.
Mr. Zimbler commented:
"I am unbelievably excited to officially join forces with my great friends, Daniel Weisinger and Brick Rucker. It's remarkable to see what they've built in the past 10 years. I love working with people who truly understand the agency side of this industry and thrive within it."
Related News
Dec. 05, 2023
The Camp Lucky team has worked on award-winning and critically-acclaimed films
Dec. 05, 2023
Leading global OOH advertising company expands in Europe
Dec. 04, 2023
With a focus on a mixture of realism and romanticism, his work sheds light on the intricacies of the human experience
Latest News
Dec. 09, 2023
Klick Health pulls from years of #Klick-Happy Slack channel posts to orchestrate mega surprises for its people
Dec. 08, 2023
Carlsberg and Liverpool F.C. proudly announce a 10 year extension of their historic 30 year partnership