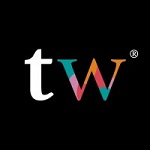 Togetherwith
Togetherwith is an independent agency that leverages world-class creative with production services.
May. 15, 2023
The "Toys from reality" campaign wants to raise awareness of the importance of betting on the simplicity of nature
Latest News
Jun. 08, 2023
Schmackos is the top dog treat in Australia where everyone knows the brand's tagline "Dogs Go Wacko for Schmackos"
Jun. 08, 2023
Lushly illustrated and animated series, 'Rich Taste, Less Waste' tells the story of Cambio's eco-friendlier, easy-to-recycle coffee pods