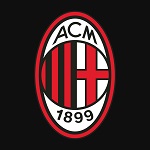 AC Milan
Associazione Calcio Milan commonly referred to as AC Milan or simply Milan is a professional football club in Milan.
May. 15, 2023
With red light bulbs the club turned its supporters homes into free OOHs
Latest News
Jun. 08, 2023
Schmackos is the top dog treat in Australia where everyone knows the brand's tagline "Dogs Go Wacko for Schmackos"
Jun. 08, 2023
Lushly illustrated and animated series, 'Rich Taste, Less Waste' tells the story of Cambio's eco-friendlier, easy-to-recycle coffee pods