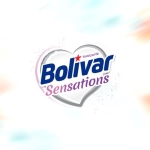 Bolivar
The detergent brand that gives you the ideal solutions for each type of washing. Cleaning and care in one detergent. With Bolivar look your best in all your clothes.
Latest News
Nov. 27, 2020
27th November 2020: Born Free Foundation is adopting the style and approach of sales advertising and applying it to the natural world in 'Nature's Closing Down Sale' – a campaign urging people to adopt an endangered animal while they still can, and timed to coincide with Black Friday.
Nov. 26, 2020
Great Guns director Ilya Naishuller helms the dramatic spot from Ikea Russia which encourages viewers to store their leftover food in containers.