Ad of the Day | Ni Putes Ni Soumises Unveils Its #HomeIsntSafe Campaign Against Domestic Violence
Apr. 29, 2020
Against the backdrop of Covid-19 and the related quarantine measures implemented, many women, victims of domestic abuse within their own homes, have been confined for more than 6 weeks in toxic hotbeds, where daily violence and psychological fatigue punctuate their daily life and worsen their situation from day to day.
An observation confirmed by the United Nations Population Fund (UNFPA) in its latest report on gender equality, and by the number of reports made to the police and gendarmerie, which has increased by more than 30% since quarantine was initiated.
In light of this, Ni Putes Ni Soumises ("Neither Whores Nor Submissives") unveils a 30-second TV clip to make people aware of the dangers that quarantine can have for women living with physically- and/or psychologically-violent partners.
Fear, conflict, harassment, violence… a host of emotions which bear witness to incredible plight, and which are reflected through this short, impactful clip created by the committed agency Marianne Paris (#InOurShoes). This 40s video whisks us off into the phone of a woman who receives notifications about the virus and several messages from her partner while she was out shopping. The clip ends with a claim encouraging victims, as well as witnesses, to speak out.
Stéphanie Rameau, President of the association comments:
"Beyond Covid-19 and its dreadful symptoms, coronavirus unfortunately results in many collateral victims, and women victims of domestic abuse are the first to pay the price, our goal at Ni Putes Ni Soumises is, and will always be, to denounce this violence, to listen to and accompany the victims, and to provide preventive action as much as possible. With this clip, entitled #HomeIsntSafe, we're speaking out on TV to inform French people about the emergency helpline numbers and to tell women that we're still there, that we continue to listen to victims, and more than ever during this delicate period and that we'll always be there to guide them as best we can."
The campaign launched on the association's social media on Tuesday 28 April and will be broadcast as of Wednesday 29 April on all Canal+ and France Télévisions' French TV channels.
Related News
Jun. 29, 2020
Thanks to Metrobus and JC Decaux...
Jun. 09, 2020
The raft, the edge and the grove. These are some of the tables that can be booked at Nowhere...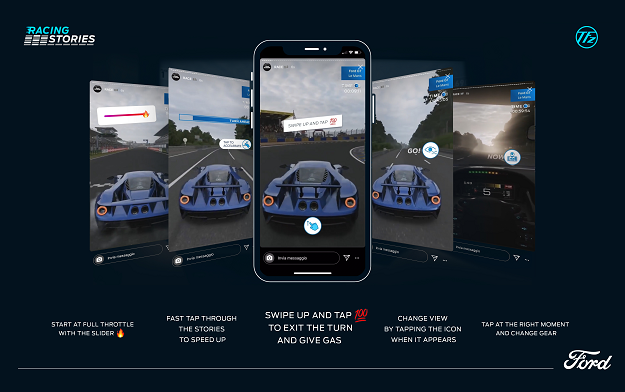 Jun. 08, 2020
Ford Racing Stories - the first virtual car race simulator using Instagram Stories
Latest News
Jul. 06, 2020
The story stems from the pen of the creatives at Jung von Matt/NEXT ALSTER
Jul. 06, 2020
Four One Club Board members including chair Susan Credle of FCB Global to speak on July 14 panel