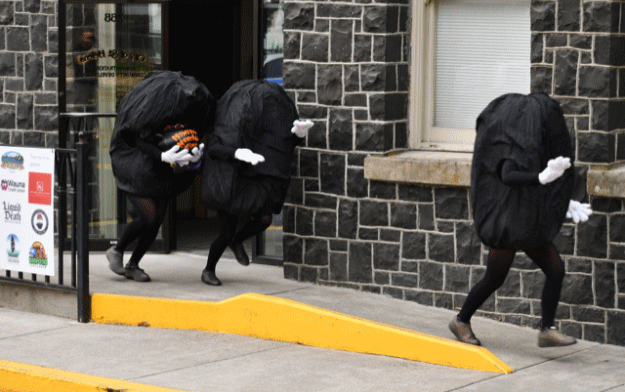 Sun Maid And Quench Unleash Candy-Stealing Raisin Zombies On Unsuspecting Oregon Town
Oct. 28, 2022
Last year Sun-Maid took over a house in New Jersey with its raisins-on-Halloween scare. This year, the brand is taking over an entire town. The experiential activation from food and beverage marketing agency quench fully embraces the running joke that raisins are the scariest of all trick-or-treat offerings.
To pull it off, quench and Sun-Maid turned a team of "raisin zombies" loose on St. Helens, Oregon – the filming location of Disney's classic "Halloweentown" – during the community's month-long "Spirit of Halloweentown" festivities. The zombies' mission: To replace all candy with Sun-Maid raisins and adorn Halloween decor spotted around town with the brand's iconic red bonnet. In addition to swapping out chocolatey treats for raisins, Sun-Maid's raisin zombies will make impromptu appearances in St. Helens pulling off "scary surprises" and "ransnacking throughout the month.
Sun-Maid marketing director Fernando Herrera said:
"Three years ago, we were tackling Halloween with messages about raisins being a 'better-for-you alternative to sugary snacks. And while that may be true, that approach failed to acknowledge the simple fact that nobody wants raisins at Halloween. As soon as we embraced our status as a trick-or-treat villain and began having some fun with that image, the sooner we began to make people laugh with us instead of at us."
To date in October, the "raisin swap" effort has generated plenty of buzz and more than 1.2 billion media impressions.
quench was also the lead agency behind Sun-Maid's 2021 Halloween effort, which saw a house in Merchantville, New Jersey transformed into the scariest house on any block – the dreaded "Raisin House." The immersive award-winning activation scared up 1.4 billion media impressions and contributed to an increase in sales for Sun-Maid during a period when raisin sales had, in recent years, been flat or declining.
Quench executive creative director Peter Harris:
"The graveyard of marketing history is littered with brands that tried and failed at attempting to change a brand perception that just couldn't be changed. We decided that we couldn't be everyone's favorite Halloween snack and that was the creative opportunity we needed to lean into and own."
Social content was filmed predominantly for TikTok, bringing the story to life through short, mobile-optimized vignettes. It begins with the Sun-Maid girl giving her manifesto around her desire to ruin Halloweentown, segues into "horrifying" moments of the raisins taking over City Hall, taking over the local markets, and ends with the raisins disrupting the town's beloved Halloween parade.
Quench worked with Unfold, Havas and Formula to create the fully integrated activation, which included social media, paid media and public relations support.
Related News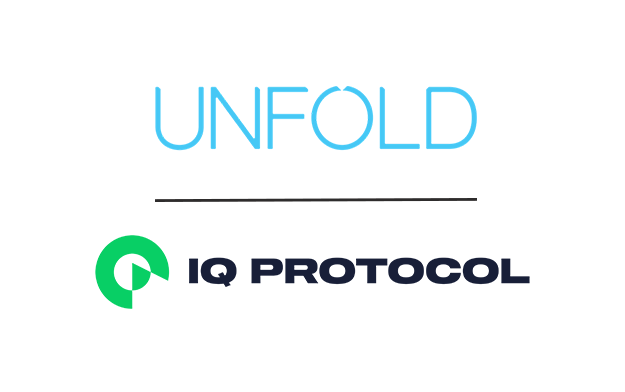 Nov. 20, 2023
Digital marketing firm bets big on the future of fan engagement
Nov. 02, 2023
Full-service food and beverage marketing agency quench is handling the creation of a digital campaign for B&G Foods' Victoria pasta sauces
Oct. 05, 2023
Food-and-beverage marketing agency quench has designed an activation for client Sun-Maid Growers of California
Latest News
Dec. 09, 2023
Klick Health pulls from years of #Klick-Happy Slack channel posts to orchestrate mega surprises for its people
Dec. 08, 2023
Carlsberg and Liverpool F.C. proudly announce a 10 year extension of their historic 30 year partnership