Signatures For Signatures: Campaign Puts Email Signatures to Work to Help Close Ethnicity Pay Gap
Mar. 13, 2023
Non-profit People Like Us is launching "Signatures for Signatures", a campaign encouraging UK professionals to donate space in their email signatures in order to include a petition link.
The petition asks the government to introduce mandatory ethnicity pay gap reporting, and by encouraging workers to display it prominently in their signatures, the project hopes to spread the word amongst professionals; those who are affected by the ethnicity pay gap, and their peers. It was created in partnership with creative agency, Worth Your While.
Billions of work emails are sent each day in the UK and People Like Us are asking working professionals to donate space from their email signature, such as the company logo, or low-priority content. The non-profit's goal is to reach 100,000 signatures ahead of the petition closing in May 2023, meaning the issue is likely to be debated in parliament.
Working professionals can show their support by simply hitting Copy/Paste on the signature below, and displaying it as their email signature for the duration of the campaign:
If you're reading this you'll soon realise you've donated your email signature to People Like Us. You've done this to raise awareness of the ethnicity pay gap. Research shows that working professionals in the UK from Black, Asian, Mixed Race and minority ethnic backgrounds on average are paid 16% less. It's likely much bigger in different parts of the UK. Sign here to help make ethnicity pay gap reporting mandatory in the UK. And when you've done that, copy and paste this email signature to spread the word.
In 2022, People Like Us research showed workers from Black, Asian, Mixed Race and minority ethnic backgrounds are paid 16% less compared to what their white counterparts earn. It also found that two thirds (67%) of racially diverse working professionals polled said they have had reason to believe that a white colleague doing the same job as them was on a higher salary. A quarter (24%) said they suspected the disparity in pay was up to £5,000, meaning people of colour could be losing out on £255,000 of earnings in a working lifetime due to the stark ethnic pay gap.
Sheeraz Gulsher, co-founder of People Like Us commented:
"Billions of corporate emails are sent in the UK each day and Signatures for Signatures is a rallying cry for working professionals of all backgrounds to include this critical policy issue in their email signature. It will help raise awareness amongst an engaged peer group and ultimately it will create a level playing field for all."
Signatures for Signatures was created in partnership with creative agency Worth
Your While. Tim Pashen, Creative Director, at Worth Your While added:
"With such an important issue and no budget to get our message out there, we decided to make the humble email signature our medium. Hopefully, the people of the UK get busy copying, pasting, and signing."
Related News
Apr. 05, 2023
People Like Us is highlighting autocorrect failures when it comes to names
Feb. 21, 2023
Gone are the days when Big Tech and rigid algorithms control what and how to communicate
Nov. 29, 2022
Pride Copenhagen and Worth Your While Relaunch "Proud Pitch"
Latest News
Jun. 02, 2023
Sioux & Cyranos is the Spanish agency of the year and Mamma Team is the Spanish production company of the year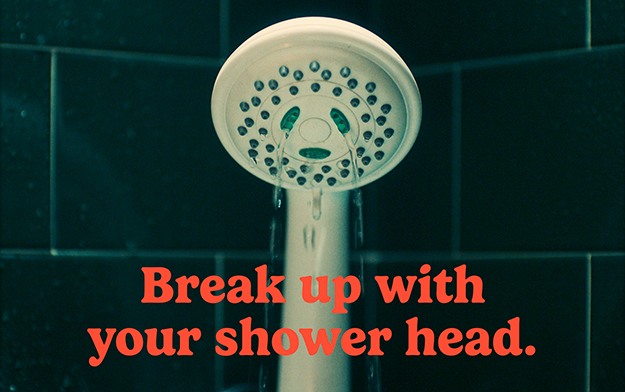 Jun. 02, 2023
British sex toy brand Love Not War is introducing "sustainable orgasms" in an influencer and social campaign by DUDE London