no photo available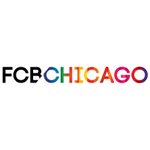 FCB Chicago
We are the industry's largest startup – the oldest and newest advertising agency in Chicago. Founded in 1873 as Lord & Thomas and reintroduced as Foote, Cone and Belding, we create big transformative ideas that drive change.
Latest News
Mar. 25, 2019
There are 10 executive judging sessions held around the world that will create the shortlist.
Mar. 25, 2019
"C'est Magnifique" premiers on TV March 24th and March 27th in cinemas.