no photo available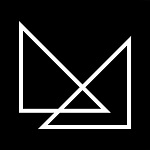 Mathematic Studio
Mathematic is a Paris based motion design studio. Fortified in Art Direction, CG Animation and VFX, our work is used for Advertising, TV, Print and Online Web content and branding.
Latest News
Feb. 20, 2020
Early Thursday morning, France woke up to an incredible video with Kim Kardashian and Kanye West
Feb. 20, 2020
The One Show 2019 In-house Agency of the Year to provide brief and mentoring for prestigious global All-Stars program.