Ad of the Day | On Running: Game on
Media Type:

Digital
On Running has joined forces with Studio Voile and London and New York based creative production company Builders Club to deliver a futuristic, 360 campaign for the launch of the new Cloudgo. Cloudgo is designed for everyone and anyone who is just getting started with fresh running goals. With On Running's unique, game-changing CloudTec cushioning, combined with a tailored Speedboard®, it gives the wearer outstanding comfort and inspiring energy return, with every single step.
More from On Running
On: Run For Each Other
4.9
On: Nicolas Spirit
9.0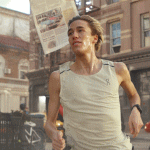 On: Speed Runner
8.0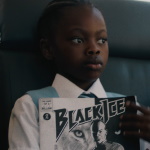 On: Black Ice
9.0
Latest News
Sep. 30, 2022
A hard-hitting, heartbreaking new film is created by House 337
Sep. 30, 2022
The award-winning agency, headed by company Co-Founders/Special Agents Colleen O'Mara & Jessie Nagel celebrates its "Silver Jubilee"